Because of hormonal changes in a pregnant woman, the skin on her face will sometimes darken, forming a "mask-like" effect. Called melasma, this disorder commonly occurs in the skin of the forehead, chin, and upper lip and is most prevalent in women with darker complexions. It usually occurs during the second or third trimester of pregnancy. The pigmentation gradually fades after delivery, yet will darken again with each subsequent pregnancy.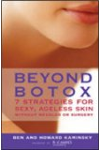 The mask of pregnancy is a darkening of the skin of the cheeks and forehead during the second half of pregnancy. It is a response to elevated levels of pregnancy hormones. It is also called melasma.
The mask of pregnancy is the darkened area of skin coloration often noted on a pregnant woman's face that is called melasma in the medical world. Childbirth educators often refer to it as raccoon eyes. It can be caused by some of the pregnancy hormone levels and can help women retain folic acid by blocking the sun which can interfere with this important nutrient. Eating foods containing folic acid may help to fade skin discolorations and if sunlight is avoided the mask will usually fade over a several month period of time.
The other term for pregnancy mask is chloasma. This is common in pregnancies. With a pregnancy mask, you will see brownish patches on the face, especially across the nose, cheeks, forehead, and jaw.
Continue Learning about Pregnancy Complications