It is always important to understand what is meant by "pre-term". In the hospital setting, it is often explained that anything after 20 weeks gestation, and prior to 37 weeks gestation constitutes "pre-term". It is important that if you are pregnant, and you are suspecting that you may be experiencing contractions during this "pre-term" time frame, that you seek out your care provider to determine 1) if you are truly having pre-term contractions, 2) if those contractions are causing changes to your cervix (like having it open or dilate prematurely-which can lead to pre-term labor), and 3) if your baby is safe. Your health care provider will be able to assess this using touch to your abdomen, fetal monitoring devices, and cervical examination. It is very important during this "pre-term" time, that you report any time you experience more than 4 contractions in a one hour, . Seeking medical attention early will help you learn about how your body is responding to your pregnancy, and assist your caregiver in knowing how best to plan your prenatal care.
You can experience contractions even in the first trimester as your body adjusts to the pregnancy. Some causes:
The stretching of the ligaments around the uterus can cause cramps, as can constipation and gas pains. If it's accompanied with spotting, bleeding, and abdominal pain, you need to see a doctor to rule out an ectopic pregnancy.
In the second and third trimester, if cramping comes along with diarrhea and back pain, it could be a sign of preterm labor.
That's different from Braxton-Hicks contractions - random contractions that happen in the second and third trimesters.
Dehydration can cause contractions. Drink plenty.
Good contraction and cramping soothers: A warm bath, and empty bladder, and rhythmic breathing.
Another contraction causer, just fyi: Sex and orgasms.put a hand on your uterus. If your entire uterus is hard during the cramping, it's probably a contraction. If it's hard in one place and soft in others, it may just be the baby moving around.
You can do a self-test to see if you're contractions are really contractions: Lie down,
You may be in preterm labor if contractions come every 10 minutes (rather than intermittently).
There's never any harm calling the doctor to report cramping or contractions, so they can walk through any accompanying symptoms to try to determine what's happening.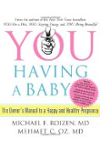 Continue Learning about Pregnancy Complications