During pregnancy, placental formation doesn't always go as smoothly as we all hope. That's because of the delicate circumstances it takes for the placenta to develop and the dangerous journey that the blastocyst makes to the uterine wall. Placental issues that can threaten mom's health and lead to an increased risk of prematurity include:
Placenta previa: This happens when the placenta attaches itself to the lower part of the uterus and covers the opening to the cervix. While it often moves up and away from the cervix as the uterus grows larger during pregnancy, it can cause heavy bleeding at the end of the pregnancy if it doesn't and you might need a Cesarean-section. If you have placenta previa, your prescription will include no sex and no exercise. If it's diagnosed early in the second trimester, there's a good chance the issue will resolve itself.
Placenta abruption: This happens when some of the placenta separates from the uterine wall, which increases the risk of cutting off oxygen from the baby. Bed rest can help if the separation is small, but if it's a major separation, the doc will determine if the child's lungs are mature enough to handle delivery. Some conditions can predispose a woman to abruption and your provider will discuss these with you if you're at risk. These include but are not limited to blunt trauma, uncontrolled high blood pressure, cocaine use and smoking.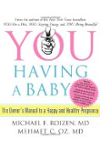 Continue Learning about Pregnancy Complications