Postpartum depression is a serious illness that can occur in the first few months up to a year after giving birth. This is a serious condition that needs to be treated by a medical team.
The symptoms of postpartum depression may include:
Loss of appetite
Feeling very sad, hopeless and empty
Insomnia
Irritability and anger
Overwhelming fatigue
Loss of interest in sex
Lack of joy in life
Feelings of shame, guilt or inadequacy
Severe mood swing
Difficulty bonding with the baby
Thoughts of harming oneself or the baby
Withdrawal from family and friends
While it is normal for a woman to get "the blues" after delivering a child, those feelings normally go away within a couple of weeks. When feelings of sadness, irritability, mood swings, and insomnia persist longer than normal, it may be postpartum depression. Women who have experienced depression before pregnancy are known to be more prone to postpartum depression. In rare cases, women may develop what is known as "postpartum psychosis," which may cause her to harm her baby or herself.
Your emotions will fluctuate widely after having a baby. As many as 80% of all new mothers experience something called the baby blues, a common reaction that includes sadness and crying for no apparent reason, loneliness, irritability, impatience, and anxiety. These feelings usually pass within a few days. By contrast, postpartum depression can occur in varying degrees, happening within days of delivery or up to a year later. Common symptoms include:
Feeling out of control and fearful
Feeling inadequate and unable to cope
Feeling panic
Feeling despair
Having extreme concern for the baby
Having no feelings for the baby
A fear of harming the baby or oneself
Feeling guilt or unworthiness
Poor concentration or memory
Heart palpitations
Panic attacks
These symptoms are not a sign of inadequacy or weakness. They are temporary and treatable with professional help and support. Reach out to your medical provider or the National Depression After Delivery hotline at (800) 944-4PPD.
Postpartum depression is a type of major depressive disorder that occurs in about 10-15 % of women, usually within 1 month after delivery, but in some cases up to 1 year later. Many women, approx 50 % will experience the "baby blues"- feeling tired, irritable, having trouble sleeping. However, with proper sleep and support, the baby blues usually goes away within a few weeks. In postpartum depression, a woman continues to feel depressed even after a month. She can't sleep although the baby might be resting, and may find herself overly plagued with negative thoughts. Although not every women will have these types of thoughts, some of these may include "I'm never going to be a good mom" or "I don't think I can handle this". In some cases, she may feel disconnected from the baby. In severe cases woman may have thoughts of wanting to hurt themselves or the baby. When a woman has thoughts of harming herself or her baby, it is a medical emergency requiring immediate attention.


Postpartum depression (PPD) is classified as having similar symptoms to those of the baby blues, but they can begin any time within the first year and last indefinitely if not treated. They usually set in after the first few weeks, not immediately, like baby blues, although they can start right away. And they often are severe enough that they hinder the way a mom is able to function. Of course, this means you need to see your doctor.
Some women also get "scary thoughts" in which they think they might harm the baby or themselves—accidentally or on purpose. Even though they know for certain that these thoughts are illogical and they would never act on them, they can be so terrifying that women are afraid to even mention them. In severe cases, women may be so frightened that they avoid handling their babies.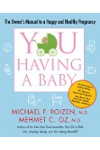 Feeling sad, anxious, or depressed for a few days after childbirth is normal—doctors call it "the baby blues." But some 10% of new mothers experience postpartum depression (PPD), a more serious mood disorder. Women with PPD have trouble performing ordinary daily tasks because of feelings of anxiety, depression, and despair.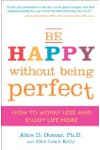 Approximately 80 percent of new mothers experience mood swings that typically occur days after giving birth to their babies. These "baby blues" generally subside in a few weeks, as hormone levels return to normal.
However, if symptoms persist for more than a few weeks, the mother may be among an estimated 10 percent of moms that are diagnosed with postpartum depression (PPD).
The symptoms of PDD are the same as those as for major depression - including thoughts of harms of harming the baby, or an unusual fixation on the baby's health.
After giving birth, when a mom gets home with her baby and the baby's up every three hours wanting to feed, moms don't get a lot of sleep. They have the progesterone hormones still there, and so they have a lot of emotions. They cry easily and are frustrated easily. That usually will only last about six weeks as the baby starts to get into routines and moms start to get some sleep.
But if you're not getting out of bed, you're not taking care of the baby, you want to hurt the baby, you want to hurt yourself, you're not functioning, then you're probably tipping over into postpartum depression, and it needs to be treated.
Postpartum depression, or depression after childbirth, can last weeks or months. Symptoms of postpartum depression can include:
loss of interest in things you once liked
trouble sleeping or sleeping more than usual
tiredness (fatigue)
eating more or less than usual
frequent tearfulness or crying
anxiety
feeling as though you are useless
feeling like life isn't worth living
not having interest in your new baby
If you think you may have postpartum depression, talk to your doctor or mental health provider about treatment.
Some of the symptoms of post-pregnancy or postpartum depression include changes in sleep and energy, significant anxiety, feelings of guilt, and not feeling bonded with your baby. You can also use an official depression scale to gauge whether you fall into the category of having the blues, which will go away by themselves in a matter of weeks, or postpartum depression, which requires treatment.
Continue Learning about Postpartum Depression