Postpartum depression can develop after the birth of any child, not just the first. Some factors that increase the risk of developing postpartum depression are:
A history of depression, either during pregnancy or at other times
Postpartum depression after a previous pregnancy
Having problems in the relationship with a spouse or significant other
A weak support system or isolation from family and friends
The pregnancy was unplanned or unwanted
High life stress, such as a sick or colicky newborn, financial troubles or family problems.
Physical limitations or problem symptoms after childbirth.
A family history of depression or bipolar disorder.
Previous history of premenstrual dysphoric disorder (PMDD)
If a woman had postpartum depression in a previous pregnancy she is at high risk of having it again and counseling might be initiated during the pregnancy as a preventative measure.
Postpartum depression (PPD) can have many causes: lack of family support, previous psychiatric illness, recent stress (such as a death in the family), changes in hormone levels, irregularities in thyroid function, fatigue and a troubled relationship with one's mother. Studies show that perfectionism can contribute to PPD.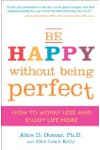 Postpartum depression can happen to anybody. New moms are told that they are supposed to "fall in love" with their newborns the moment they are placed in their arms. But for up to 15 percent of new mothers, a combination of biochemical changes and other stresses can result in real problems. Women with previous histories of depression, poor social support or other life stresses have an even higher rate of difficulties.
The exact cause of postpartum depression (PPD) is not known. Postpartum depression seems to be related to the sudden drop in the hormones, specifically estrogen and progesterone that happens after giving birth. Other hormones produced by the thyroid gland also may drop, which can lead to feeling tired, sluggish and depressed. Changes in blood volume, blood pressure, immune system and metabolism can be further stresses that contribute to fatigue and mood swings in the weeks following birth. However, while all women experience these physiologic changes, not all women develop PPD. Postpartum depression results when these physiologic effects are paired with risk factors such as previous depression, poor support from the partner, friends and family, or a high level of stress.
Continue Learning about Postpartum Depression