Fathers and partners of new mothers can certainly suffer from depression just like the biological mother. The big life changes after having a baby, sleep loss, and relationship changes can have an impact on both parents. The causes and impacts of postpartum depression are complex and not simply due to a postpartum drop in hormones. If one parent suffers from postpartum depression, this affects the entire family even if other family members don't have depression themselves.
Don't think that postpartum depression is limited just to women. Many men experience it, too (their lives have changed, as well), and they often have more trouble articulating what's going on emotionally. Encourage your partner to talk about his feelings or go out with other new fathers. Turns out that depression in dads (even prenatal depression) correlates with behavioral problems in kids as they get older.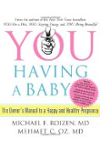 Yes, men can have postpartum depression too--it even has its own name: Paternal Postnatal Depression, or PPND. In fact, PPND is more common than you'd think; research shows that PPND affects an estimated 1 in 10 to 1 in 4 dads! Men experience the same physical and psychological factors that can cause postpartum depression in women, including sleep deprivation and adjusting to new roles and responsibilities. Research also shows that dads even experience similar shifts in hormones to moms, with testosterone decreasing and estrogen increasing late in pregnancy. But the single biggest risk factor for PPND is having a depressed partner. However, many dads never seek treatment or support because they simply don't know postpartum depression can happen to them. My advice? Dads, if you think you or your partner might be experiencing postpartum depression, seek out support and help. You're not alone, and with help, you will be well. There are great resources out there for moms and dads that can help you feel "up to par" again in no time.
Continue Learning about Postpartum Depression