Though most kids react to stress only briefly and then recover, some do not. Their fear may last to the point that they are unable to cope with life. The traumatic event may be replayed over and over in their minds. Post-Traumatic Stress Disorder (PTSD) is when those fears last (sometimes for months or years) or even come back after the trauma. The key word in this disorder is "post."
A child with PTSD usually displays symptoms within three months following the tragedy, but they may not start until weeks, months or even years later. That's why if you know your child has experienced trauma you need to tune in a little closer and watch for signs of PTSD.
Signs of PTSD in Children
Here are a few signs of PTSD that the American Academy of Pediatrics says you should watch for in a child:
• Frequent memories of the event or playing and replaying the event

• Upsetting and frightening dreams or having trouble falling asleep and staying asleep

• Losing interest in activities or withdrawing from friends

• Avoiding situations or places that remind them of the trauma

• Problems concentrating and focusing

• Regressive behaviors (starting to suck his thumb, bed-wetting, be clinging like he did at a much younger age

• Irritability, angry outbursts

• Worrying about death and talking about dying

• A heightened sense of their environment like a hyper-vigilance

• Less responsive emotionally or depressed or detached from their feelings

Every child responds differently to stress. That's why it's important that you use your instincts about your child. If your child has experienced a tragedy or trauma and you see an uncharacteristic change that concerns you, which lasts longer than two weeks and is impacting your child's life, get help! Telling your child to not think about the event or "get over it" does not work.
The key to helping the child is intervention and ASAP. Only a trained and credentialed mental health professional who understands PTSD should be contacted. Check with the American Psychological Association (APA) or American Academy of Pediatrics (AAP) online. Ask your pediatrician or in some states call 211 for a list of referrals.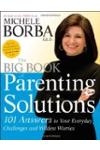 Continue Learning about Post-Traumatic Stress Disorder