Ideally, if you eat right, you'll be able to stop eating if you eat slowly, have that little bit of healthy fat before a meal, and listen for the stomach signal that says you've had enough. The way most of us eat: Down it until it's done. It's why we have to pay attention to portion size when we're eating. We can do it by using smaller dishes, or by doling out servings on a plate rather than eating right from a bag. (Researchers found that people ate more soup when they were served a bottomless bowl - that is, a self-filling bowl that filled slowly as people ate from it - as opposed to when they finished the bowl they were served.)
Another good way to let your eyes help your body: Leave a candy wrapper on the kitchen counter. It's a visual cue that you've indulged in a little post-dinner chocolate - and reminds you that you don't need to do it again when Grey's Anatomy begins.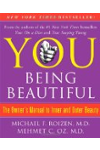 There a couple of "tricks" to help you feel like you are eating more food for fewer calories:
Use a smaller plate so your plate will look full but will have less food than if placed on a plate larger than 9 inches.
Fill half your plate with lower calorie, low carbohydrate vegetables.
Sip on a broth based vegetable soup before your meal.
Eat a salad before you start eating your meal
Portion out foods like nuts, crackers, and cereal into small plastic bags instead of eating out of the box.
Weight loss is about a lifelong new approach to food -- one that involves using food for nutrition and listening to your body and mind in all areas of your life. But there are a few tricks you can practice to make eating less a little easier. First, it's time for you to get new plates.

If you are staring at a huge plate that looks empty, you will automatically feel deprived before you ever start eating. Over the past few years, they've been making plates larger than they used to, keeping up with ever-growing portion sizes. Restaurant owners tend to use enormous plates, enormous glasses and enormous utensils, but at home if you make them smaller, you will eat less and slow down. Interestingly, in parts of the world where obesity and being overweight are not nearly as endemic (e.g. Western Europe), coffee cups, plates and bowls are significantly smaller.

Second, if you want to eat less, eat more slowly. Our brain needs a minute to catch up. If you just shove in a bunch of food, it needs a second to say, "Oh, I'm full." We know that we are terrible at heeding our signals that we are full. So by eating slowly, you will eat less. Here is where we return to monitoring, attention and not eating while distracted. Often when we do something else, we eat faster. Make eating about eating.

You can also spread out the "courses" to make eating more special. There's a little mental trick with that strategy as well. Many people feel like smaller portion sizes equal less time eating. Eating is in fact pleasurable, so it's not just about consuming food but also about consuming time. By breaking the meal into smaller plates and phases, you prolong it and give your brain and gut a chance to kick in and stop you from overeating. This also may reinforce eating more slowly.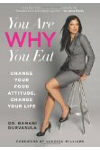 Continue Learning about Portion Control