Our homes, workplaces, and indoor or outdoor community settings, including our children's schools, may contain hazards that threaten our health. Sometimes, we can reduce our exposure to these risks by changing our lifestyles, purchases, and other individual choices. In other cases, we need to take collective action with neighbors and co-workers to make these areas safer for ourselves, our families, and our communities.
HOME
The first environment to consider is your home. What are you buying, using, and storing, and how are you disposing of these things? What is in your furniture and carpets? Is there lead in your paint or asbestos wrapping on your hot water pipes? Are there toxins in your water, and who is responsible for the local water supply? Is the food you eat safe? What is in the cosmetics and personal-care products, pesticides, and cleaning supplies that you use? How can you make your home a safe environment for children? How can you get your landlord to clean up your building?
WORK
Your workplace environment, where you spend most of your time during the day, is often where toxic hazards are first identified. The work you do affects your health, not only while you are working, but throughout the day, on weekends, vacations, and even after you have left the job. Tens of thousands of workers die each year from known job-related diseases, and more suffer from diseases not yet recognized as resulting from conditions at work. Poor working conditions should not have to be accepted as "just part of the job."
COMMUNITY
Women are learning to be both more aware of environmentally caused problems and more confident about the power of such awareness. Instead of accepting that "this is normal," they start looking into things. And when they do, they often find that the problems are environmentally connected. Environmental damage can be hard to prove. Persist. Schools and public buildings are a good place to start.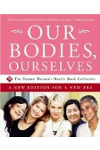 Continue Learning about Poisoning