Pesticides levels vary in produce. Foods that take a long time to grow have higher pesticides levels and foods that are high in sugar content tend to attract bugs and insects, and as result are sprayed more frequently.

The Environmental Workers Union analyzed a large number of foods and found that you can reduce risks of pesticide exposure by as much as 90 percent by avoiding the dirty dozen, or the top 12 produce items with the highest pesticide residues. Here is the list:

- Apples
- Bell peppers
- Celery
- Cherries
- Grapes (imported)
- Nectarines
- Peaches
- Pears
- Potatoes
- Red Raspberries
- Spinach
- Strawberries

On the flip side, these fruits and veggies have the lowest levels of pesticide residues:

- Asparagus
- Avocados
- Bananas
- Broccoli
- Cauliflower
- Corn (sweet)
- Kiwi
- Mangos
- Onions
- Papayas
- Pineapples
- Peas (sweet)

If you'd like to incorporate more organic foods into your family's diet, focus on these fruits and vegetables first, as they tend to be the ones that contain the highest levels of pesticides:
Apples
Bell peppers
Berries
Celery
Cherries
Grapes (imported)
Lettuce
Nectarines
Peaches
Pears
Potatoes
Spinach
Strawberries
From The Smart Parent's Guide: Getting Your Kids Through Checkups, Illnesses, and Accidents by Jennifer Trachtenberg.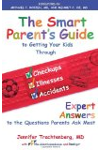 These fruits and vegetables are lowest in Pesticides (the "Clean 15"):

1. Onions
2. Avocado
3. Sweet corn (frozen)
4. Pineapple
5. Mango
6. Sweet peas (frozen)
7. Asparagus
8. Kiwi
9. Cabbage
10. Eggplant
11. Cantaloupe
12. Watermelon
13. Grapefruit
14. Sweet potatoes
15. Honeydew melon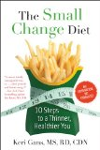 Certain fruits and veggies are more likely than others to have pesticides, according to pediatrician Dr. Alan Greene. Watch the video to learn more about pesticide levels in produce.
Continue Learning about Pesticides