For all the debate about whether pesticides affect the nutritional value of a food, there is little doubt that they negatively affect our health when consumed. After all, the whole purpose of pesticides is to kill. The Environmental Protection Agency lists 175 chemical pesticides that are confirmed, likely, or probable carcinogens or have "suggestive evidence of carcinogenic potential." Interestingly, all research on the health effects of pesticides has been done on each chemical in isolation. To date, no research has been done on what happens synergistically when more than one is used at a time. But we can assume that using multiple chemical compounds at once, as often happens, doesn't make the food healthier.

If pesticides are harmful in the trace amounts found in the produce when it gets to our kitchen, it's nothing compared to the effects on the health of the farmers and laborers who are working with these substances on a daily basis. Pesticide use has been shown to damage the health of the farmers growing produce, and perhaps even more tragically, the health of their children. Perhaps you've noticed the smell when walking through the pesticide aisle at your local garden store. It's enough to make you gag or even feel faint. Imagine working with these chemicals in large volumes day in and day out. I don't want those who are producing my food to get ill as a result of their efforts.

On conventional farms, pesticides and synthetic fertilizers wash away in the rain, polluting nearby streams and rivers and harming local wildlife (U.S. Geological Survey). Organic farming doesn't have this problem with runoff, and it doesn't rely on petroleum-based fertilizers. This means it reduces our reliance on fossil fuels. Interestingly, recent research has shown that organic farming practices actually sequester carbon dioxide, making it a component of climate-change mitigation.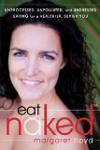 Although pesticides are developed to specifically prevent or destroy pests including weeds, insects, bacteria, and rodents, most are also toxic to species beyond those originally targeted. When humans are exposed to pesticides, unintended health effects can occur, ranging from damage to the brain, immune and endocrine system disruptions, injury to reproductive organs, birth defects, and cancer.

Recent studies have also suggested a link between parental exposure to pesticides and brain cancer in children.
Continue Learning about Pesticides