Today there are many types of antibiotics available to treat pneumonia. Most children improve quickly over a few days. However, the cough may last for a week or longer. Your child's doctor will talk with you about specific care for your child. Some general guidelines to follow include:
Give antibiotics as ordered by your child's doctor. NOTE: antibiotics help pneumonia caused by bacteria but not pneumonia caused by a virus. It is hard to tell the difference between the two, so antibiotics are used for most cases.
Acetaminophen (Tylenol® or less costly store brand) or ibuprofen (Motrin®, Advil® or less costly store brand) may be given for fever or pain. Follow the directions on the box carefully or ask your doctor how much medicine to give.
Do not give your child more than 5 doses of acetaminophen in a 24-hour period.
Do not give acetaminophen to babies less than 3 months of age without a doctor's advice.
Do not give ibuprofen to babies less than 6 months of age without a doctor's advice.
Give medicine only if ordered by your child's doctor.
Do not give your child any cough medicine unless his doctor tells you to.
Coughing helps clear mucus from the chest and lungs.
Most children will not spit out the mucus but will swallow it into their stomachs. This is not a problem.
Give plenty of clear fluids such as Gatorade®, Kool-Aid®, flat (without fizz) ginger ale and water. Do not force your child to eat solid foods.
Help your child get plenty of rest.
Place a cool mist vaporizer by your child's room or play area.
Hot steam vaporizers are not safe. They may burn your child.
Change the water and clean the vaporizer each day.
Follow the cleaning instructions that came with the machine, so it doesn't grow germs and mold.
Avoid cigarette smoke and odor around your child.f
Most cases of viral pneumonia resolve themselves within two weeks, but oral antibiotics should be prescribed when a bacterial one is suspected. To help relieve chest pain, a warm pad on the area of discomfort may help.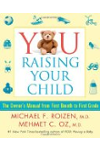 Continue Learning about Pneumonia