The blastocyst is comprised of two layers-an inner cell mass and an outer layer. The inner cell mass is what becomes the embryo; the outer layer is what forms the fetal side of the placenta.

When the blastocyst implants in the uterine wall, the cells from that outer layer begin to form what are called chorionic villi. These villi, which look like coral reefs, carry blood vessels that go from the placenta into the spongy uterine wall, and it's through the walls of those blood vessels that nutrients and waste are exchanged. A pool of maternal blood surrounds the villi, called a blood lake.

Despite the small size of the placenta, the surface area of the villi is remarkably large. With about 700,000 villi, the surface area available for exchange is approximately the size of a one-bedroom house.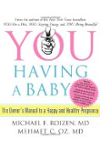 Continue Learning about Placenta & Fetal Development