Pilates was originally developed in the 1920's by German physical therapist, Joseph Pilates. In recent years pilates has become a very popular training method. Pilates exercises help strengthen the body's core by developing pelvic stability and abdominal control, along with focused breathing patterns. Exercises are performed in a slow, controlled, precise manner and require an intense concentration. Pilates exercises can be performed on a mat, or using specialized equipment such as a pilates reformer, cadillac, chair, and barrel. The main fitness goals of a pilates program include improved flexibility, muscle tone, body balance, spinal support, low back health, sports performance, and body-mind awareness.

Practiced by millions of people worldwide, Pilates is a form of exercise that tries to integrate the mind, body, and spirit with a focus on improving flexibility, strength, and body awareness. Pilates is typically performed in semi-private or group classes and on equipment ranging from a simple mat on the floor to a machine called a reformer, which uses adjustable springs for added or decreased resistance. Originally created by Joseph Pilates in the 1920s for the purpose of rehabilitating injured soldiers returning from war, the Pilates method became an instant success with dancers and others looking to improve core and muscle strength and control through different ranges of motion.
Devised by Joseph Pilates, a German gymnast and boxer, at the early part of the 20th century, Pilates is based on the concept of strengthening the body's "powerhouse"-- the corset of muscles around the pelvis and lower abdomen. Pilates believed that when these muscles are under strain, other joints and muscles will be stressed as well. Today, this system of strengthening and stretching exercises focusing on the "core" has become extremely popular, with more than 500 Pilates studios across the nation.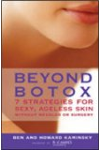 Pilates is an alternative form of exercise that has become increasingly popular, particularly among dancers. With pilates, you do a series of movements on special equipment under supervision of a professional instructor. This method focuses on flexibility and works to "lengthen" your spine by lifting your rib cage and strengthening your abdomen. The improved posture will result in less pressure on painful joints.
Pilates is an exercise program first developed in the 1920s that is gaining newfound popularity. This approach is now being hailed as everything from a natural body sculpting miracle to the newest back pain treatment craze. The main procedure is one of rapid arm and leg movements through limited ranges of motion. The ultimate goal is increased muscle tone with a minimum of joint stress. Pilates also improves posture and balance, which may contribute to its overall benefit. Pilates holds no special benefit over other exercise programs; they are all relatively successful in producing nonspecific results through the broad effect of general exercise.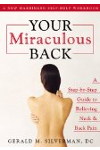 Pilates is an exercise system that focuses on improving flexibility and strength through controlled movements that promote balance by focusing on the body's core -- meaning the abdominal muscles and back. It utilizes the total body without building bulk. Pilates involves a sequence of gentle exercises, which can be done on the floor, on an exercise mat, with an exercise ball, or with machines.
Pilates is a method of exercising using springs for tension; it can also be taught as a mat class, similar to yoga. Pilates can be a safe method for strengthening the body in the presence of an injury.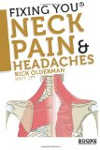 Pilates is a form of exercise that emphasizes strengthening the body's core and improving flexibility and body awareness. Pilates usually involves a series of mat exercises, but some methods use special exercise machines available at some health clubs.
Continue Learning about Pilates