Can physical therapy strengthen weak bones?
Physical Therapy can focus on improving bone strength through proper prescription of exercise base therapy to properly gauge the intensity and load on a patient with weaker bones, such as osteoporosis, fractures, atrophic diseases. This could be through aquatic therapy, anti-gravity support systems, and other modified weight-bearing exercises. It is important to have an experienced Physical Therapist to know how to properly dose the intensity/duration of exercises to stimulate proper bone growth/density without over or under doing it.
Continue Learning about Physical Therapy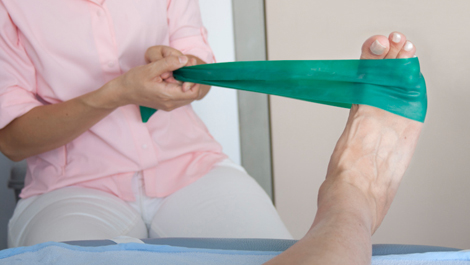 Physical therapy is treatment to relieve pain from injury, improve musculoskeletal movement and improve overall fitness. Exercise, stretches, electrical stimulation and massage are some of the therapies used to treat the condition...
. Learn more from our experts about physical therapy.
More