If you have trouble standing up from a seated position, try these techniques:
Put your hands on the armrests, rock back and forth, and count.
Ask someone to stand in front of you and wiggle or dance.
Ask someone to lift up your thigh and bring your foot one step forward. Quickly, have them do the same thing with the other leg, then try to stand up.
Bring your buttocks close to the edge of the chair. Keep your feet at least 8 inches apart, with one foot slightly in front of the other. Rock your trunk quickly back and forth a few times to build up momentum. On your last rock forward, bring your shoulders forward, just past your knees, and push down with your hands on the arms of the chair or the cushion while you straighten up to a standing position.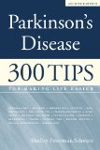 Continue Learning about Physical Disabilities