An exercise schedule should always be constructed regardless of your restrictions. If we do not set a plan for ourselves then we are unlikely to be successful. You should always set a goal and should plan out a way to achieve that goal. Your goal may take 3 month or it may take 3 years but you have no reason not to achieve your goal!
Whatever our abilities, it's important to find ways to move our bodies. This may mean participating in adaptive sports programs, or organizing and participating in community events such as walkathons, wheelchair basketball games, and wheelchair dances. For others, it may involve doing a small range of motion exercises while in bed. For those of us with chronic illnesses such as fibromyalgia, chronic fatigue syndrome, and lupus, it can be difficult to find the fine line between gently moving our bodies as much as we're able and pushing too hard such that we suffer a relapse.
Exercise can be an important part of recovering from surgery or a long illness.
Also, Research shows that physical activity can significantly improve our health at any age. It can make us feel better physically and emotionally, supporting other positive changes in our lives.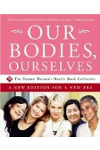 Continue Learning about Physical Disabilities