If you use a three-wheeled scooter or wheelchair, traveling by air is straightforward, but does require a bit of planning. At most airports, you will be boarded before other passengers, and you may take your own chair or scooter to the door of the plane. Your companion or a porter will help you transfer to an "aisle chair" that can navigate the narrow airplane aisle. Once on the plane, your companion or porter will assist you out of the aisle chair and into a seat.

If you have a manual folding wheelchair, it will be stowed at your request in a closet in the cabin on any plane that has adequate storage; it has priority over any other baggage. Otherwise, it will be taken from the jetway and put into the cargo hold of the plane; be sure to get the special door-tag ticket issued to make sure your wheelchair is delivered back to the jetway at your destination.

When you arrive, passengers needing assistance must wait until others are off the plane. Then, you can leave the plane on the aisle chair; your scooter or wheelchair will be waiting for you in the jetway. Have your companion or airline personnel help you out of the aisle chair into your scooter and you're off!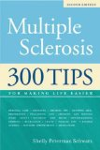 Continue Learning about Physical Disabilities