More than 500 community-based, nonprofit independent living centers serve people of all ages and disabilities and their families. Their goals are to provide information and referrals, advocacy, peer support, and independent living skills training.
These centers can:
Assist you in finding out about disability services in your community.
Connect you with others to advocate for changes in the law or rules.
Help you hire and manage personal care attendants.
Put you in contact with people who have faced challenges similar to your own.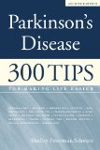 Continue Learning about Physical Disabilities