You will need a minimum of 32 inches of clearance to get the average wheelchair through a doorway. To make your home doorways more wheelchair accessible:
Cut out the doorjamb molding starting from the floor and going up 3 to 4 feet. Removing this portion of the doorjamb will add an extra one and a half inches clearance for the wheelchair to get through and still allow the door to function normally.
For a temporary solution, you may simply remove the molding altogether, understanding that the door will not latch or have the stop guard that the molding provides.
Another option is to install offset hinges that allow the door to swing out and away from the doorway opening, increasing the door opening 2 to 3 inches. For a source of offset hinges, speak to a hospital occupational or physical therapist.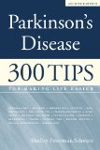 Continue Learning about Physical Disabilities