Can I use my disabled parking permit if I travel out of state?
Disabled parking permits are honored in most states, including on a rental car or in a car in which you are a passenger. If you forget to bring your permit with you, your only option will be to visit the nearest Motor Vehicle department office and request a temporary permit; don't be surprised if they want to see a doctor's letter certifying your disability or medical condition. Don't leave home without it!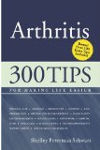 More About this Book
Arthritis
Arthritis: 300 Tips for Making Life Easier is a compendium of tips, techniques, and life-task shortcuts all learned from personal experience. Author Shelley Peterman Schwarz has lived with a chronic...
Continue Learning about Physical Disabilities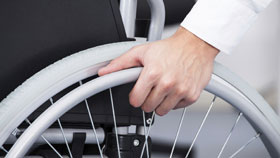 Physical disabilities can be sensory, where there are problems with sight, hearing or speech, or they may impair motor function, so that movement is restricted or imprecise. Injuries may cause a disability, and disease such as a h...
eart condition may also make normal exertion impossible. Some disabilities start at birth - congenital disabilities. Others are acquired during life. If you have a disability, it is almost certain that there are many others who do also. Most conditions have support groups or associations that have grown up relating to the problem. These groups may offer specialized help to minimize the effect of the condition.
More