According to the American Psychiatric Association, a phobia is an uncontrollable, irrational, and persistent fear of a specific object, situation, or activity. The fear experienced by people with phobias can be so great that some individuals go to extreme lengths to avoid the source of their fear. One extreme response to the source of a phobia can be a panic attack.
A phobia is characterized by an intense and overwhelming fear of a situation, object, or circumstance. Unlike fear that is based on a real and present threat to your life or safety, a phobia is based in an imagined threat amplified to feel as if it is an immediate and intense threat to your life. A phobia can interrupt normal daily routines and responsibilities such as working, caring for your family, or attending and enjoying social situations.
A phobia is an extreme, unreasonable fear in response to something
specific. Examples include anxiety about being in places where it is
difficult or embarrassing to escape (agoraphobia) and being in a small
and confined place (claustrophobia).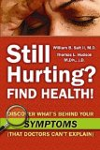 A specific phobia is extreme fear of situations that pose little or no danger, or that are no more dangerous than other situations that don't induce fear. Common phobias include fear of flying, heights, animals, insects, injections, and the sight of blood. Facing the situation or object that induces the phobia produces anxiety immediately, sometimes in the form of a panic attack. Children may cry, have tantrums, freeze, or cling to an adult. Although adults with phobias realize that their fears are excessive or unreasonable, they try to avoid the situations that provoke them. They may refuse to fly in an airplane or visit the home of a friend who has a dog. But this avoidance may interfere with their ability to function normally at work, at school, or in social situations. Many people with this condition also have social phobia, a fear of social situations.
Continue Learning about Phobias