Sibutramine is an appetite suppressant. It is prescribed, ideally along with recommendations for diet and exercise, to promote weight loss. Because it has effects on neurotransmitters in the brain, it can interact with other types of psychoactive medications. Sibutramine is sold as Meridia.
The drug Sibutramine (marketed as Meridia) has been shown to suppress appetite by acting like the feel-good hormone serotonin, so you don't experience the dramatic increases and decreases in brain chemicals that lead to hedonistic eating. Most folks can lose roughly 7 percent of their weight but not much more with this drug alone.

By the way, the popular weight-loss drug fen/phen had the same physiological action, too, but it was taken off the market because of its link to pulmonary hypertension.

An interesting side note: increasing your serotonin has been shown to reduce your carbohydrate intake, so it becomes a physiological chicken-egg discussion: Do comfort foods work to help curb depression or do we eat because we're depressed?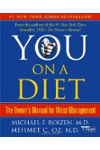 Continue Learning about Pharmacology