Statin drugs do much more than just lower cholesterol. In this video, cancer specialist and author Dr. David Agus talks about the other surprising—even life-extending—benefits of these drugs.
Statins provide more benefits than just reducing low-density lipoprotein (LDL) cholesterol and increasing high-density lipoprotein (HDL) cholesterol. Statins are also beneficial for women who have diabetes, arterial aging disease (stroke, coronary artery disease, or peripheral vascular disease), elevated levels of high-sensitivity C-reactive protein, or low HDL cholesterol.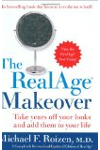 If you have family history of coronary disease, the benefits of statins include reduction in heart attacks and stroke.
Continue Learning about Pharmacology