The Food and Drug Administration (FDA) regulates pharmaceutical manufacturers closely and, if a company claims its product has a certain amount of an active ingredient, then, according to the FDA, it does. Thus, buying the generic form of a medication should be just as good as buying a trade-name product. For example, acetaminophen is the active ingredient in Tylenol. Most pharmacies sell their own brand of acetaminophen for a reduced price. Essentially, you are getting the same active ingredient at a discount. In theory, you should buy the generic form whenever possible.

In practice, however, some people report that they don't get as much relief unless they use the brand-name product. What should you do? Try it for yourself. If you need a pain reliever such as acetaminophen and cost is a concern, try the less expensive generic product first. The same is true for the nonsteroidal anti-inflammatory drugs (NSAIDs), such as ibuprofen. The active ingredient ibuprofen is marketed under trade names such as Advil, Motrin, and Nuprin. When shopping for an over the counter medication, look for the active ingredient, and then search next to it on the shelf for a generic drug with the same active ingredient at a lower price, and consider trying that one first.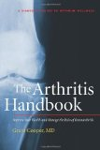 Generic drugs are strictly regulated by the Food and Drug Administration (FDA) and for most people they offer an effective, cost-saving alternative to more expensive brand-name medications. Generic medications usually sell for a third of the brand price because manufacturers don't have to earn back the expense of research and development. The active drug in both the brand-name version and the generic version must be the same, and the generic medication's bioavailability (how it's absorbed and how soon it's delivered to where it's needed in the body) must be bioequivalent to the original brand-name drug.

But remember, no drug -- brand or generic -- works exactly the same way for everyone. That's why I want you to be actively engaged in your own healthcare. If you are taking a drug that requires very precise control of the dose, a generic medication's "equivalent" status may not do the trick for you. This problem is common with thyroid medications. Even for less-demanding medical regimens, a generic drug might not work in the same way as a brand-name medication. Generic medication can use a slightly different "release" technology (altering how it gets into your system) and might have different inactive ingredients, such as binders, fillers, preservatives, coloring, and flavoring.
Continue Learning about Pharmacology