Animals model virtues we often only experience in the realms of saints as they model humility, loyalty, unselfishness, forgiveness, happiness, playfulness, unconditional love, and a profound sense of inner peace. Just by being who they are, animals remind us to lighten up and enjoy the simple pleasures every day brings.

None of us can forget the pure, simple, but amazingly powerful experience of sharing life with our first pets. Our first childhood experience of the natural cycles of life and death often came through our relationships with our animal friends, and they often gave us our first lessons in friendship, kindness, gentleness, and responsibility as well.

A pet has an amazing power to ground you and bring you into the present moment. A dog or a cat doesn't fret over the past or fear the future, but lives solely, joyfully in the now. Animals invite us to explore, enjoy, and integrate our animal natures, a vital part of ourselves we rarely acknowledge or give credence to.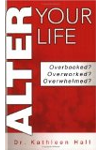 Continue Learning about Health Benefits of Pet Ownership