Daily connection to animals promotes our mental, emotional, and physical well-being. Modern science tells us what many of us have known all along: that relating to animals has a powerful healing effect. Sharing your life with a four-footed friend can lower blood pressure, lower cholesterol, and ward off depression. Elderly patients who have animal companions visit doctors less often than those without pets, and Alzheimer's patients are shown to have fewer outbursts when there is an animal in the home.

Living with a dog or cat improves survival rates after heart attack, and even cuts down on the number of visits to the doctor. The scientific data is so convincing that Midland Life Insurance Company gives elderly pet owners preferential treatment when they are looking for life or long-term-care insurance.

Animals are going with us into nursing homes and hospitals to facilitate healing. They are used therapeutically to treat a wide variety of disorders, from autism to post traumatic stress syndrome. There are also those that work for a living; drug dogs, bomb dogs, cadaver dogs, seeing-eye dogs and seeing-eye ponies provide huge benefits to their human companions. When we surrender to the lessons they have to teach us, animals will lead us on a rich and profound journey into a way of knowing beyond words.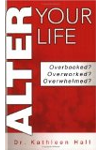 There may be health benefits in owning a pet. In fact, research suggests that owning a pet, particularly a dog, could reduce your risk of heart disease. The studies are not definitive but they seem to suggest that either that ownership of a pet directly improves heart health, or that healthier people seem to have pets, so there is simply an association with the heart health outcomes.

The researchers do say that these finding should not propel someone to purchase or adopt a pet simply for heart health benefits. What they say is that if you are considering adopting, buying or rescuing a pet there may be additional health benefits. Certainly giving a pet a loving home is a win-win for owner and animal.
Continue Learning about Health Benefits of Pet Ownership