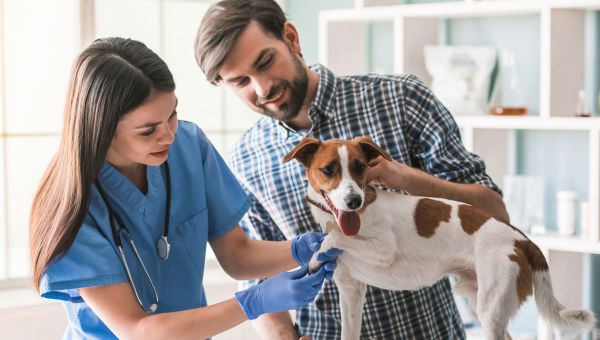 From Lady and the Tramp (1955) to A Lucky Dog: Owney, U.S. Rail Mail Mascot (2003) and A Dog's Purpose (2016), it's clear we love our pooches—on and off the page and screen—and want to give them the best life we can. But that can get derailed, warns the FDA, if you buy your canine's medications online.
In 2013, American consumers spent $7.6 billion on Rx and OTC pet meds, and there are even more non-veterinary outlets for purchase of these medications, opening the floodgates to Internet scammers offering unapproved, expired and counterfeit meds at a discount.
Two of the medications that the FDA's Center for Veterinary Medicine (CVM) is most concerned about are heartworm preventives and nonsteroidal anti-inflammatory drugs (NSAIDs). Both, says the CVM, can be very dangerous if your vet doesn't get involved.
So, how can you be sure you're getting pet medications that are safe and effective?
Always involve your vet. Get a written prescription, purchase the medications from the veterinary office itself or use an Internet outsourced prescription management service that your veterinarian approves. Never buy a medication from an Internet site that does not require a prescription.
Buy only from sites that end with ".pharmacy" (like.com). There's a Pharmacy Verified Websites Program with strict enrollment standards worldwide; only reliable pharmacies can get that url.
Never allow an online site to have their supposed veterinarians "diagnose and prescribe" by having you fill out a form describing your pet's health issue!
Medically reviewed in January 2020.