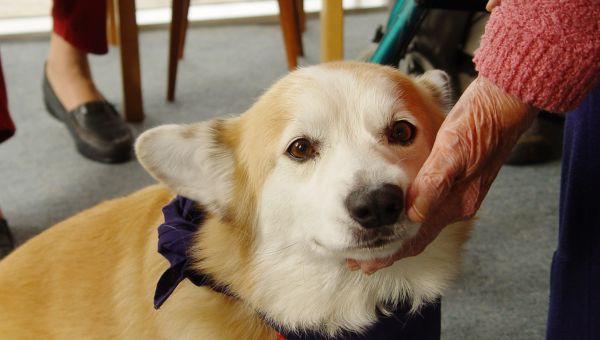 Underdog, the animated super-beagle who saves lives, may be fictional, but a real-life dog can actually rescue you from painful situations – even immediately after joint replacement surgery.
Info reveals a daily 5 to 15 minute visit from a pooch trained in animal-assisted therapy slashes folks' need for oral pain meds (oxycodone, etc.) by 28% -- and that may mean less trouble with side effects like constipation and less dependence on these sometimes-addicting drugs.
But is it sanitary to have a dog in your room when you're recovering from major surgery? The organizations that work with hospitals to bring in healing hounds should follow strict guidelines to make sure dogs are free of communicable diseases (psittacosis, salmonellosis, toxoplasmosis, campylobacteriosis, and giardiasis) and that both pooches and their handlers know how to behave in often tense recovery situations.
So before you let a therapy dog into your hospital room, check with the person who runs the program to make sure the facility is following all the guidelines. The following are some general guidelines that should be adhered to concerning therapy dogs:
They should not be from a shelter or rescue.
They should have been in a home for at least six months.
They should be frequently screened for health issues.
Also, make sure there's a supervising vet working with the program and that your doctor signs off on having a dog visit with you. Then maybe you'll pet a pup instead of popping a pill!
Medically reviewed in January 2020.