Researchers define narcissism as "self-centered, arrogant, and entitled." It's not just attention-getting or wanting to be liked, but a "pervasive pattern of grandiosity, need for admiration -- an exaggerated sense of self-importance where the person believes they are special and require excessive admiration from others."

The phrase, "so-and so is such a narcissist," is often used in our culture and generally means just a self-centered person. But there is a clear difference when narcissism rises to the level of being a true psychological problem. The danger is too hefty a dose of narcissism and an unhealthy overriding belief and exaggerated view that "I'm better than all" can turn into a personality disorder robbing a person's psychological and emotional well-being, and there are two big dangers.

First, the narcissist generally has an inability to form healthy, long-term relationships because narcissists are so focused on themselves.

Second is that narcissism diminishes and even shuts down a person's capacity to empathize or feel for others.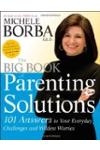 Continue Learning about Personality