Assertive communication means that both your needs and the needs of the other person are equally important and respected. Assertive statements often begin with "I." For example, "I find it helpful when you don't keep chips in the house." This statement is more effective than a blaming or aggressive statement ("You always try to undermine everything I do") or reacting passively and being inwardly resentful.
Assertiveness means standing up for yourself and communicating your feelings without harming others or violating their rights. Being assertive, rather than passive or aggressive, is the best way to get along with other people.
In communicating, some people are passive and some are aggressive, but the ones who are usually liked best are assertive. Let's say you hear that a group of your friends are going to the movies on Friday night. You haven't been invited but would like to go. These three reactions can help you see the difference in communication styles:
Passive: "I'm not doing anything Friday night. Anything going on?"
Aggressive: "I'll be there. What time and where?"
Assertive: "I'd really like to join you. Is that okay?"
Being assertive means:
speaking up for your rights while still respecting the rights of others
calmly and clearly expressing how you feel
being confident
not letting others impose their feelings and beliefs on you
being able to say no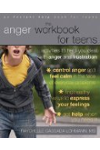 Continue Learning about Personality