Merriam-Webster Online defines it as "the quality or state of being aware; especially of something within oneself." Each of the knocked out athletes seemingly belies this definition. Out cold, they are hardly aware. The comatose patient also poses issues regarding a person's state of self-awareness. For that matter, so, too, does losing yourself in a jazz riff or heavy metal haze. In some cases, Webster's definition may not always fit the facts.
What constitutes consciousness has been for centuries a matter of theological speculation, scientific inquiry, quack theorizing, and philosophical debate.
Descartes located consciousness in thinking: "I think, therefore I am." Carl Sagan once quipped that we are "star stuff contemplating the stars." Timothy Leary expanded consciousness far beyond thought. John Lennon imagined an idealized world. Some people associate consciousness simply with being awake.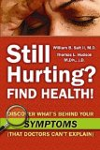 Continue Learning about Personality