If you think positively, positive things generally happen and what follows is that you feel positive and have a positive mental attitude.
Self talk and a positive mental attitude can be situational. For example, while you might feel confident and positive about walking, you might not be as confident and are less positive about jogging. You have a positive mental attitude about walking but not jogging. This stems from feeling like you have the ability to accomplish the task. You have some success walking but not jogging.
In this scenario, if you wanted to start jogging you would want to find ways of building your 'successes' (figuring out what success means to you):
1. Combine walking & jogging
2. Start off jogging short distances
3. Jog alone or with other beginners depending on what you are comfortable with
4. Set up realistic goals for jogging
5. Walk/jog a 5K
Your successes will help build positive self talk and positive mental attitude.
It's all about what you tell yourself and what you believe you can do that contribute to a positive mental attitude. Speak kindly to yourself as if you were talking to a good friend, and allow yourself to make mistakes and learn from them. Believe you are capable, confident and worthy of achieving your wellness goals and your potential for success is unlimited. You can do it!
Practice positive self-talk. We all conduct a continual running dialogue in our heads. In time, what we say to ourselves will percolate down into our subconscious mind. Those thoughts, in turn, affect the way we think and feel. Naturally, if you feed yourself a steady stream of negative thoughts-"I'm no good; I hate myself; I hate the world"-your subconscious will respond in kind. Become aware of your self-talk, and then consciously work to feed positive messages to your subconscious mind.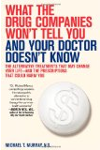 Continue Learning about Personality