This exercise will help you connect with what is most unique about you. Many times the most powerful and compelling expression of this comes from bringing out into the open something you have been ashamed of.
Imagine you had an empty room in your home to decorate. What would give that room the most energy? What would you secretly desire to be the main theme of the room? What would you be most afraid to have in the room?
Use your answers to the question above to select a theme that is important to you but that you are not fully expressing in your life right now.
Ask yourself how you can make this personal quality or theme a bigger part of your life. Take action to bring more of this quality or theme into your life.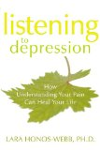 Continue Learning about Personality