When you catch yourself making assumptions, do this:
Say, "Stop it!" Every time you catch yourself thinking you know what someone else is thinking, tell yourself to stop.
Think positively. Think of how you may be misreading the situation. Try to see other sides of the story rather than focusing on what you "think" you know.
Realize that not everyone thinks as you do. What you think may be quite different from reality. Seek out the facts before you react.
Ask yourself, "Am I jumping to conclusions?" You may not have all the information you need to make a decision. Do you react to information you've received from others rather than the person you're in conflict with?
Ask for the truth. Go directly to the person and ask what's going on. What's the worst thing that will happen?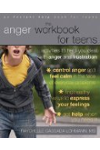 Continue Learning about Personality