It is important to do your homework before hiring a personal trainer, including asking about liability insurance. All certified personal trainers should have liability insurance whether on their own or working within a facility. Assuring that your trainer has liability insurance will help create a comfort level for both you and the trainer, so should an accident occur, you both will be covered. Asking about liability insurance will also show you that the trainer has taken the proper precautions to support working with clients in a gym, at home or virtually.
Either the personal trainer or his employer should have liability insurance (malpractice insurance.) Not only does this make the trainer aware that he is responsible for acting reasonably, it can protect you from unexpected medical bills if the trainer or the facility cause an injury.
Of course. Your personal trainer should have many things to them up. If they are working for themselves they should have their own liability insurance or if they are working for a club that should be provided by the facility. It never hurts to ask to see their qualifications. This will just assure you that this trainer is responsible for his or her actions. So anytime you want to hire a trainer liabilty insurance, personal training certifications, cpr and aed certification. Some trainers have even went to school for their education as well. So in all if your trainer has these for you feel comfortable that you will be getting the best service.
You absolutely should if the trainer is self-employed and not affiliated with any gym then he or she should have professional liability insurance that protects them as the trainer and you as the client if anything should happen during your session.
Professional insurance is just like life, home, health or car insurance. It protects you "just in case".
Professional liability insurance covers the personal trainer, and sometimes the facility in the case that an injury or other mishap occurs. Although most personal trainers are required to carry professional liability, it is always a good practice to ask. Make sure they're covered, either through their training facility, or by themselves.
Yes, you should definitely ask if a prospective personal trainer has professional liability insurance. This matters because it shows a higher level of professionalism and protects you in case you get hurt and it's the trainer's fault.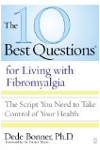 Continue Learning about Personal Trainers and Fitness