To know if your trainer is really listening to your needs see if they are really listening to you. Are they telling you how you are going to get to your goals or are they just telling you how they are going to work you out based on what they want to do. Look for do they pay attention to you when you workout, do they monitor you and your progress and do they give you feedback and not just count reps. Remember this is all about you and not the trainer. Hiring a trainer is to help educate, motivate and tackle your fitness challenges that have held you back.
Choosing a personal trainer is like choosing the right dentist, doctor or therapist. You want someone who is going to be focused on you and your needs. You want someone who is going to ask the right questions to explore possibilities and bring an awareness to what you want and need.
More often than not you should be doing most of the talking and the trainer should be listening. If you find that you are doing a lot of listening and are not really 'involved' in the process then it might not be the best relationship for you.
A personal trainer should be friendly, open, honest, open to questions and feedback and willing to be flexible as well as utilize their education and experience to help you grow and achieve your goals.
Interview the personal trainer through conversation, and undergo a complimentary session. Is the personal trainer attentive to you during your conversations and during your training session? If not, seek out another option.
The very nature of training is that you are going to have a personal relationship with your trainer. You should feel comfortable with your trainer, and be able to tell them anything that relates to your fitness goals and ability to exercise. If you are uncomfortable around your trainer, then it's probably not a good fit. You should feel like your trainer is working with you to achieve your goals, and that your trainer is listening to what you have to say.
It's best to be upfront with your trainer, and let them know what type of style is most motivating for you. Some trainers are drill sergeants and some clients respond well to that, and others are turned off by that type of session.
While you are training, your trainer should be solely focused on you, not chatting with others in the gym or using the phone or texting. Sure, emergencies come up, but as a rule, their attention should be on their clients, not the outside world.
Avoid someone who has a cookie-cutter approach to exercise. A personal trainer should emphasize establishing a doable and fun routine. Two red flags are a lack of interest in you personally and a lack of questions about your goals.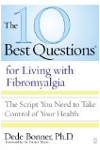 There are a few questions you should ask yourself. One, does my trainer pay attention to me during our training session? If your trainer is looking at their phone, checking out the scenery in the gym, or just staring off into space – you might consider finding yourself another trainer. Beware of trainers on their cell phones, who text message during your session or who are not focused on you and your exercise technique. Second, does my trainer listen to my likes, dislikes or obstacles and have we talked in more detail about ways to succeed at reaching my goals? You want a trainer that is very specific from the start and that asks you questions regarding your health history, current medications, occupation, hobbies, and your goals. You can tell if a trainer is focused on your needs if during each visit, the session makes you feel that the hour is all about you and how you are feeling before and after the workout. In addition, your trainer should follow-up with you in between sessions to help support your goals.
Continue Learning about Personal Trainers and Fitness