Hourly rates for personal training depend on several different factors including the trainer's education/certification, location, and experience. On average, trainers who have an accredited certification and years of experience, charge between $50-100 for a one hour, private session. If these rates seem a little steep, consider speaking to the trainer about group package options (training one or more people at the same time), 30 minute sessions, online training and/or purchasing sessions in bulk. These options usually bring down the price per session making it easier for you to get the assistance that you are looking for.
Typical hourly rates and discounts personal trainers provide varies by location, experience, club, etc. There is no typical hourly rate; it will differ everywhere you go. If you're shopping for the best rate, check around and see what the average is for hour long sessions in your area.
Rates vary according to geographic location and a trainer's qualifications, ranging between $50 and $100 or more per hour. Keep in mind that the cheapest trainer in town may not be able to help you reach your goals. Some offer a free trial session or other attractive discounts.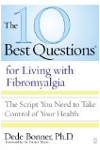 Continue Learning about Personal Trainers and Fitness