Experience, education and certifications are extremely important when working with a trainer who you are trusting to help you achieve your overall goals. You also want to ask your trainer about their formal education. There are several degree programs applicable for personal trainers including Exercise Science, Exercise Physiology, Biomechanics, Kinesiology, Athletic Training, and Physical Education.Your personal trainer should carry a current certification in personal training (also called a CPT). In addition, find out what type of certification(s) your trainer holds to see if it is one that has gone through an accreditation process. This process is important because it increases professionalism and competency in the personal training industry and shows that the trainer went through the proper steps to earn a highly recognized credential. I would recommend you find someone who holds a NCCA accredited certification and who displays professionalism at every turn. Lastly, every fitness professional with an accredited certification must complete roughly 20 hours of continuing education every two years. Find a professional who has completed specialized education if you have specific needs or goals. A personal trainer will have the required certifications to train. I also believe a personal trainer will have the experience, love, passion for exercise which will help motivate you as well. Sometimes you will find people with degrees relating to exercise and nutrition such as me. I have my degree in Nutrition. Others could have a degree in Business but love exercising so much that they want to help people and get certified. You also need to be CPR certified.
A personal trainer at the bare minimum should be certified by an accredited authority. But some trainers have college degrees in exercise science along with the certification. The degree just broadens a person's horizons as far as a career is concerned. The certification is more targeted. If you choose to take the certification route then you are pretty much locked in with what you want to do. I knew I wanted to be a personal trainer so I became certified through NASM.
Personal trainers should hold a NCCA-accredited certification from a recognized and credible organization, (such as the National Academy of Sport Medicine). This will give you the assurance that a fitness professional has the knowledge and skills to provide you with a safe and effective exercise program. In addition, all personal trainers must have a current CPR/AED certification to be able to respond appropriately during emergency situations.
While an NCCA-accredited certification is the credential you should look for, a college degree in a related field (e.g., exercise science, exercise physiology, kinesiology, athletic training, biomechanics, nutrition, or physical education) is a big plus. This lets you know that a personal trainer has a solid education background regarding health, wellness, and exercise prescription.
The best fitness instructors complete a minimum of twenty training hours every two years and take live classes rather than online correspondence courses. Ideally, your trainer also has some college education, preferably a bachelor's degree in exercise physiology.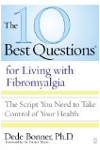 First and foremost your trainer should be certified or training to be certified, by a reputable organization like NSCA, ACSM or NASM. The majority of trainers probably have some sort of 4 year undergraduate degree or associates degree. There are a lot of cheap and easy certifications to acquire but they do not offer the education and continuing education that the above organizations offer.
Continue Learning about Personal Trainers and Fitness