People who do not have medical insurance often face additional challenges in getting the information they need to make the right health care decisions. In the absence of a family doctor or steady health care provider, they need to make even greater efforts to keep track of their health histories, previous tests and screenings, and past treatments. They also need to keep track of the bills sent to them: Double-billing or billing for services that they were told they would not have to pay for is quite common.
People who do not have medical insurance may be charged more for medical services than people who do. This is because insurance companies negotiate &quotbulk" rates with hospitals, labs, and other facilities. It is perfectly appropriate for you to ask the billing department about the rate paid by a large insurer in your area for your treatment. You can then send a letter to the head of the billing department offering to pay that rate. Many medical facilities are willing to negotiate a lower rate if that means that they will receive at least some of the money they are owed. Offering to pay a lower amount does not always lead to an agreement, but it does work surprisingly often. It is also worth speaking to someone in the billing department who has experience in working with uninsured patients. There are times when you can even arrange to pay a small amount of your bill each month.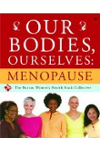 More About this Book
Our Bodies, Ourselves: Menopause
FROM THE EDITORS OF THE CLASSIC "BIBLE OF WOMEN'S HEALTH," A TRUSTWORTHY, UP-TO-DATE GUIDE TO HELP EVERY WOMAN NAVIGATE THE MENOPAUSE TRANSITION For decades, millions of women have relied on Our...
Continue Learning about Paying For Health Care When You're Uninsured