How can I have a doctor if I don't have insurance?
Even if you're one of 50 million Americans without health insurance, it's important to have a doctor. There are also free clinics and community health plans. If you don't have enough money to afford a doctor, you may qualify for Medicaid. But … I don't want to let people off the hook either. Half the people in America who don't have health insurance have some money. They just make the economic decision to not buy it because it's so expensive.

It's important not to sacrifice your health to save money. You can get access to a physician. Go to their office. Talk to them. They'll work something out with you. We're trained to heal. Give us a chance.
Continue Learning about Paying For Health Care When You're Uninsured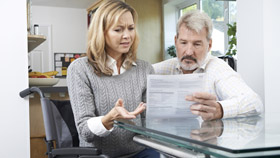 Even if you don't have insurance, it is important to see a healthcare provider. Clinics, community health plans and drug discount cards can significantly lower health costs. If you are uninsured and have low or no income, contact ...
your local health department for healthcare coverage assistance.
More