In the following list, you'll find the most common and easily avoided sources of adverse drug reactions concerning both prescription and over-the-counter pain medications. Keep this list handy and review it before you take a pain reliever -- and ask your pharmacist for advice.
Acetaminophen interacts with alcohol and chronic use of both can cause liver damage.
Ibuprofen interacts with anti-coagulants such as Warfarin. May cause irritation of the gastrointestinal tract or gastric bleeding.
Indomethacin interacts with some high-blood pressure medications. May reduce effects of blood-pressure medications -- monitor blood pressure changes and may need to adjust dose -- usually not a rapid or dramatic effect.
Aspirin interacts with alcohol (when you take them at same time, not the next morning). Increased risk of upset stomach, irritation, and heartburn.
Celebrex interacts with non-steroidal pain relievers and prescription anti-inflammatories. Increased risk of gastro-intestinal bleeding.
Aspirin interacts with Celebrex or other non-steroidal anti-inflammatory drugs (NSAIDs), such as Ibuprofen. Increased risk of gastric bleeding, and also reduces aspirin's protective effects against heart attack and stroke.
Aspirin interacts with insulin. High doses of aspirin can affect blood sugar levels.
NSAIDs such as ibuprofen (the drug in Advil) interact with aspirin. May decrease effect in preventing heart disease, arterial aging and cancer of either one alone. Do not take both of these two types in any 24 hour period.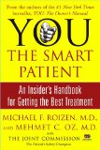 Continue Learning about Patient Education