For good health, children and teens need to sleep more than the average adult. Unfortunately, most youngsters with headache have impaired sleep. In a study of over 1,000 students, poor sleep was identified as a headache trigger for one in three of those with headaches. By setting strict times for going to bed and getting up each day, you can help reduce the chances that sleep deficits are triggering your child's headaches.
How much sleep do young people need? Research indicates that:
Elementary and middle school students need 10 hours each night.
Teenagers need more than 9 hours of sleep each night.
One study of adolescents with headache showed that only one of every 25 youths got at least 9 hours of sleep on school nights, with an average sleep time of 7 1/2 hours.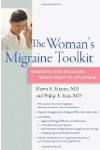 Continue Learning about Patient Education