Statins can damage muscles, but the effect should fade once you stop taking the drug.
Statins can cause a type of severe muscle damage called rhabdomyolysis. It is characterized by the rapid and extensive destruction of skeletal muscle, with the release of muscle breakdown products into the bloodstream. These can overwhelm the kidneys, and sometimes cause them to fail.
Statin-caused rhabdomyolysis can be deadly. It is also rare, occurring in about four of every 100,000 people who take a statin for a year. In many cases of drug-induced muscle breakdown, other factors also contribute to the illness. In contrast, many people who take a statin have vague muscle aches without evidence of rhabdomyolysis.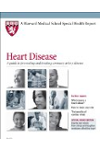 Continue Learning about Patient Education