Bones have three main jobs. First, bones protect other parts of the body. Bones are tough and strong and help to keep other parts of the body safe, such as the brain, heart, and lungs.
Second, bones help with movement. Muscles attach to bones so people can move arms, legs, fingers, toes, and all the other parts of the body.
Third, in the center of bones is the bone marrow. Bone marrow is a factory that makes blood cells.
On the surface, bones seem easy: They're white and hard, and they're great for fetching and Halloween parties. But in reality, bones are more misunderstood than Bob Dylan's lyrics. The primary functions of bone are:
to act as a suit of armor for our other vital organs;
to store minerals like calcium and magnesium;
to act as a series of lever arms needed for movement;
to act as a factory for the production of blood and similar elements.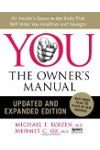 Continue Learning about Parts of The Skeletal System