Studies show that goal-setting can help kids gain the sense of discipline it takes to stay motivated to complete the tasks they've set for themselves. The best news is that goal-setting is a skill that we can teach our children at a young age. And once they've learned how to set their own goal it shows in their performance as well as in their self-esteem!
The following are goal-setting benefits for kids:
You'll see your child start a school project -- without waiting until the last minute -- and finish it.
You'll find your child doing his chores -- without your nagging -- because he knows he has to do them in order to start on his homework.
You'll discover your child thinking through the jobs he needs to do for the week and making plans to complete them.
You'll also see your child's confidence grow as he succeeds in the goals he's set for himself.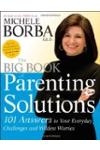 Continue Learning about Parenting