Infants need routines but not strict schedules; begin to encourage babies three to four months old to fall asleep on their own. This is how they learn to soothe themselves.
Toddlers need routines that are consistently enforced; stuffed animals and blankies are encouraged, too. These transition objects allow children to feel safe and comforted when they are by themselves at night.
Preschoolers tend to develop creative stories and imaginations, so it's not surprising that this is when sleepwalking and night terrors tend to peak. Again, stick to a bedtime routine.
School-age children need regular, healthy sleep and lots of it. It's thought that most school-age kids age five to twelve actually get about nine and a half hours of sleep a night, but sleep experts say that most need ten or eleven hours each night. In battling the demands of after-school activities and sporting events, and then making time to eat and do homework, it's hard for a lot of kids to get to bed early so they're alert and well rested the next morning.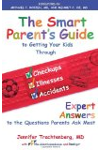 Continue Learning about Parenting