It's better to discuss the subject of death sooner than later. Rather than avoiding the subject until a loved one passes away, you can use small opportunities to talk about death with your child, even when they are very young.
Instead of shielding your daughter from pain when her pet goldfish dies, for example, you can use the event to talk about how death is a part of the cycle of life. You should also use the opportunity to discuss your family's faith and what you believe happens after someone dies. It's a good way to talk about God, heaven, the afterlife -- whatever your belief system encompasses.
From Good Kids, Bad Habits: The RealAge Guide to Raising Healthy Children by Jennifer Trachtenberg.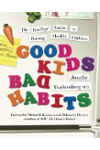 Continue Learning about Parenting