Every child needs a boost in some area regardless of family size so singletons are no different than other kids. The key parent question is to ask what your child may be missing because of his or her unique growing up experiences, and then find "fill in" the void with the right opportunities. Here are the top three "issues" and solutions for raising your only child:
1. Dethrone your onlie. Because they do also stand the risk of acting a bit "entitled" which is a huge peer turn off. So beware that you don't put your kid on center stage or give him the impression that the world revolves around him (even though in your eyes I'm sure he does).
2. Provide social skill opportunities. So find those social outlets for your child to be with other kids so she can learn those friendship-making traits: play dates, playgroups, a babysitting cooperative, scouting, church groups, family gatherings with cousins, holidays with friends, neighborhood kids, T-ball, summer camps, Boys and Girls Clubs, and sleepovers are just a few of many options to be on the alert for.
3. Help your child learn to solve conflicts. Onlies might have trouble solving conflicts, handling teasing, negotiating or compromising because they don't have brothers and sisters to help them learn those skills in those day-to-day tiffs and teases. So try not to raise your only child with kid gloves. And make sure you find ways to help your child resolve conflicts and negotiate hot-button issues so she has those skills to handle the real world.
4.
Stretch unique talents and strengths.
If you're a parent of any only kid, I'd advise you to just do what every other parent should do: reflect on our child's own unique talents, interests, passions, personality and temperament. Then look at the activities and interests she currently partakes in. Do they match her natural nature? Will they stretch his unique talents and strengths? Or are those activities more in sync with what you hope she will enjoy or your own talents, strengths, skills or memories? Help your child become his own person. After all, your son or daughter deserves that privilege – as does every child.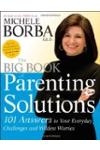 Continue Learning about Parenting