Time-out is a discipline strategy in which a child is immediately removed from an activity for inappropriate behavior (like hitting, biting, defiance). Parents often complain to me that time out doesn't work. When I dig deeper I find that there are typically four big no-nos they do. Turn these around and you'll be more likely to get better results using time out.
Here are the most common parenting time out mistakes and the solutions.
Using the wrong place! Find a quiet place where the child is isolated but safe. Make sure he doesn't receive attention from others and has no access to distractions like games, toys, iPods, computers, pets, food, TV, pals, phones. He'll want to be there!
Setting inappropriate time. The time length is one minute for each year of the child's age (three years equals three minutes, six years equals six minutes, and so on). Giving attention. The single biggest parenting mistake is talking to the child during a time-out. Wrong move! Instead, you must ignore, ignore, ignore. Any interaction with your child will only reinforce whatever misbehavior he is displaying. Your goal is to remove the attention from the child's inappropriate action and not reinforce that misbehavior (which could increase its frequency until it becomes a bad habit).
Inconsistency! Use time out anyplace and anytime your child displays the inappropriate behavior and the minute the child misbehaves (or as soon as convenient).
Used correctly and consistently you should see a gradual diminishment of the behavior you want to curb!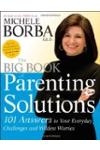 Continue Learning about Parenting